We've seen lots of changes to our lives this year. Because of this, it's more than likely that your Thanksgiving invitee list looks a little different (namely, shorter) — but that doesn't mean you can't keep your decorations fresh! If you're in the DIY mood this weekend, give some of these memorable decor ideas a try.
Pumpkins, please!
Pumpkins aren't out for the season once you carve them! You should always stock up on your favorite colors and sizes to decorate with throughout November. Plus, there are so many fun things you can do with your pumpkins on your Thanksgiving table.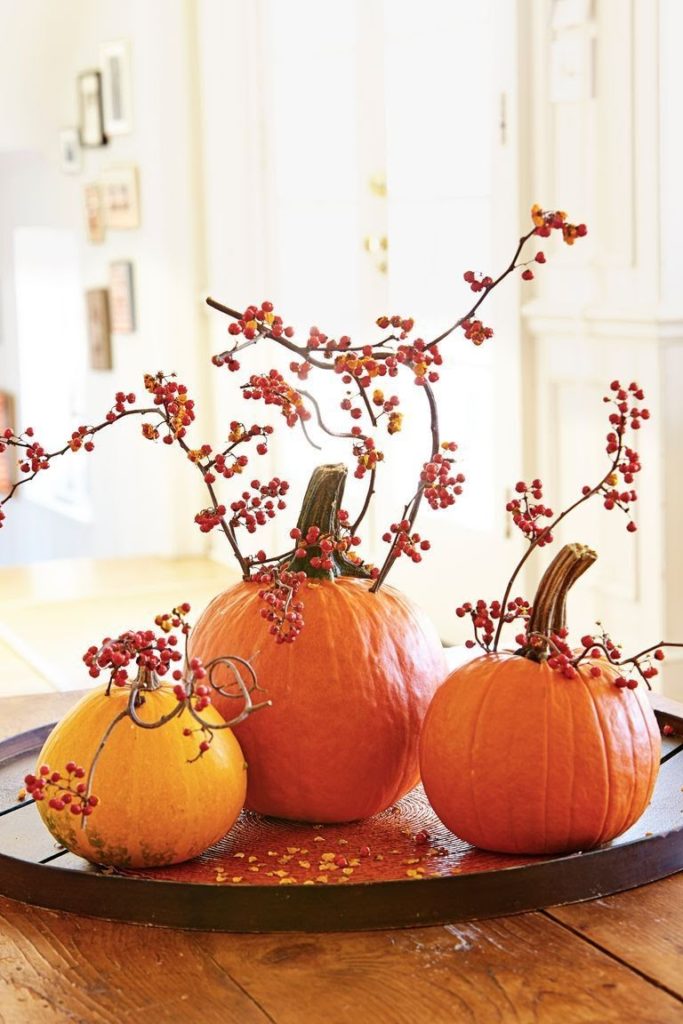 Our first decor ideas involve this fall favorite. First, try grabbing a few berry branches from your yard, a park, or maybe even a craft store (so you can reuse them!). Then, try artfully sticking them into some pumpkins to create a compelling centerpiece. You could also try putting them in a vase for a more elegant ode to fall.
Alternatively, you could hollow out your pumpkin to use as a vase! We recommend making a big enough opening in the top to place a small vase inside, and then filling your pumpkin with seasonal flowers. It's such a festive way to bring the season to your table! But if that's not your thing, maybe try an all-red or all-orange floral arrangement as a statement piece instead.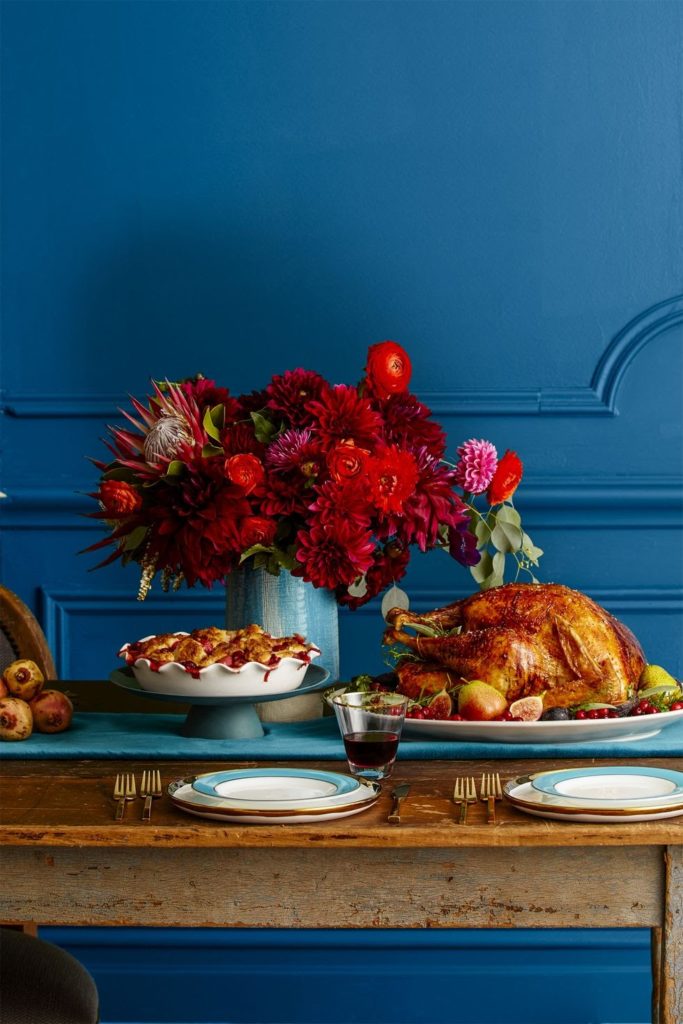 We all know you're a pro with your chalkboard, so give it a break and opt for something a little unexpected: a pumpkin menu! Display it near your entryway, in the kitchen, or even somewhere near the dining table. No matter where you choose to place your masterpiece, it's sure to be a hit!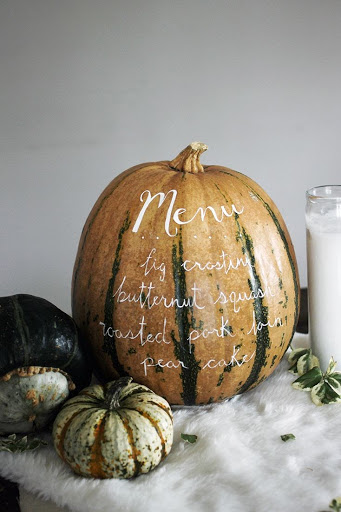 Something Non-Pumpkin, Maybe?
We hear you. We've also collected some of our favorite ideas that don't involve pumpkins. After all, life's about balance, right?
So, ditch the pumpkin vase and decorate with a maize one! You could even spray paint the maize different metallic shades for an added pop.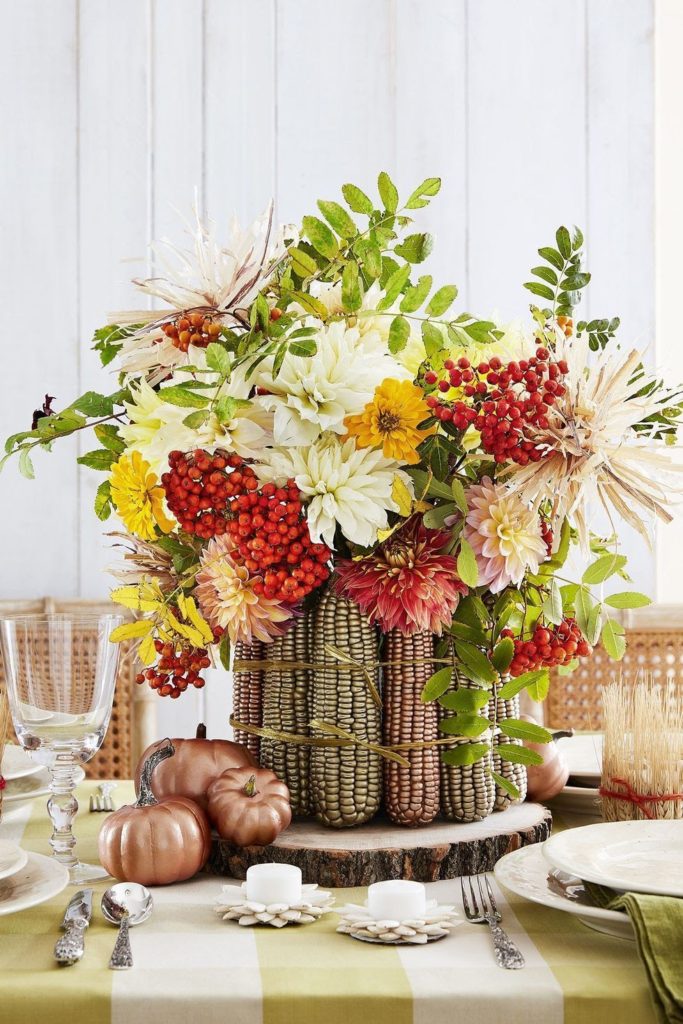 Continuing with a more rustic theme, instead of the more traditional white tablecloth, grab a gingham runner or placemats to incorporate fun neutrals and natural accents. Plus, atop your gingham masterpiece (or not, depending on what you decide) you could place this fun DIY cornucopia! Instead of traditional fillings, decorate your cornucopia with paper flowers.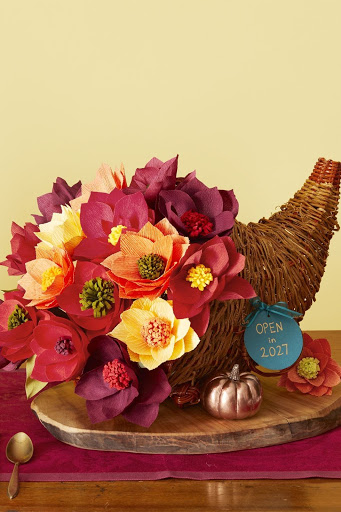 Another paper craft you could try is festive leaf cake toppers! These colorful, gold-brushed leaves look great on a classic tiered cake or individual cupcakes or tarts! This could be a fun activity to do with kids as well.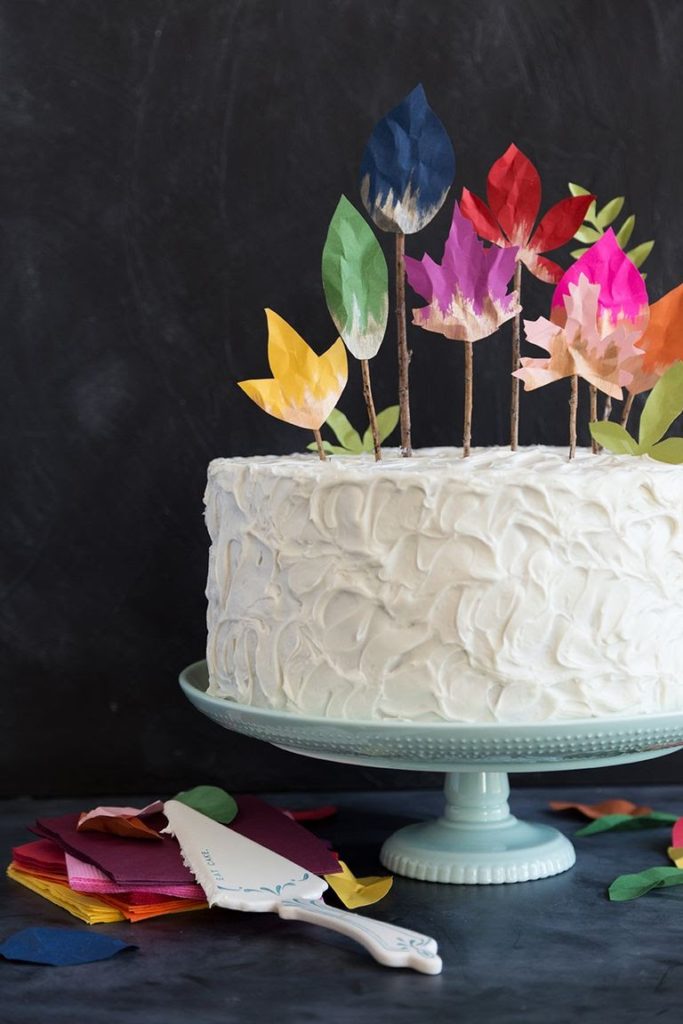 Our last design suggestion is a total 180º from the rest: keep it minimal. Simple place settings and subtle decorations make for an understated night that allows you to focus on what the holidays are all about: good food and great company — even if that company is through a computer screen.
Do you think you'll try any of these decor ideas? Leave us a comment, we'd love to know!