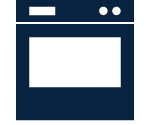 Commercial Appliances
These beautiful commercial grade appliances will do more than make your kitchen shine. Turn your entertaining capacity up to 11 with our energy efficient commercial appliances that will bring a touch of class into every meal.
---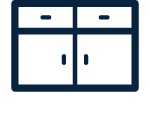 Soft-Close Cabinetry Hardware
No more slamming of drawers and doors. Your kitchen drawers and doors will close softly and silently with our soft-close cabinetry system.
---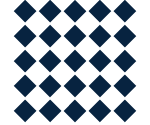 Design Your Own Backsplash
Create a stunning and beautiful backsplash that expresses your style. With tiles in abundant colors and patterns, you can create a kitchen that exudes hospitality and class.
---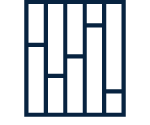 Hundreds of Flooring Choices
Create a unique look that suits your personality and lifestyle. Avoid that feeling that your home is the same as every other home in your neighborhood. Cresleigh provides hundreds of flooring options such as hardwood, tile, and carpet in a array of colors, fibers and textures to choose from.
---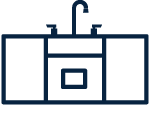 The Latest in Countertop Materials
Counters are for more than just great looks. The modern kitchen requires that counters are both fashionable and functional. Cresleigh offers the latest in countertop materials, colors, and textures that increase personality and decrease maintenance. Choose the countertop that works best for your home and space.
---