There is something so magical about the changing of the seasons. If you're looking for ways to bring the season inside by October (when it really kicks into high gear), check out these simple ways to get into the fall mood!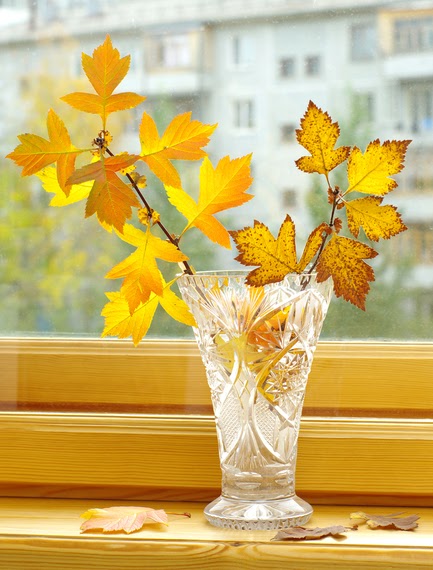 1. Bring the foliage in! Is the tree in your yard a vibrant shade of orange? Grab a pair of scissors to cut some colorful branches and place them in a stylish vase! It's such a simple way to bring the season inside.
2. Put some tastefully placed gourds around your home. There are three great things about gourds: they're cheap to buy, they're easy to decorate, and they immediately make any space look more festive. Spice things up a bit and get some uniquely shaped gourds to place as accent pieces on your mantel, kitchen countertop, or dining room table. Pro tip: Paint them in fall-appropriate hues — we're loving matte charcoal, terracotta, simple white, or a pop of metallic gold.
3. Utilize candlelight. Candles just might be our favorite home decoration in the fall. In addition to wonderful scents like cinnamon and pumpkin, they offer cozy lighting that's perfect for curling up with a good book.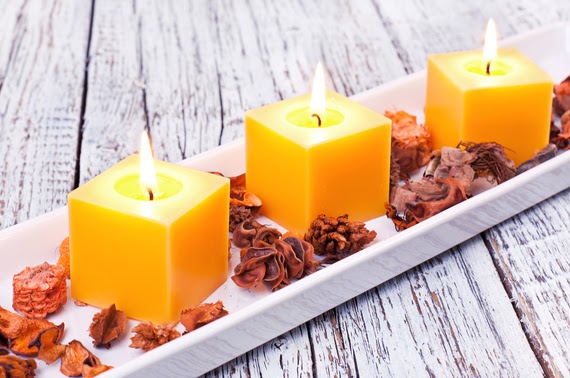 4. Play with fall-colored accessories like throw pillows and placemats. Pick out some inexpensive, autumn-colored pillow covers that you can place over your existing pillows, rather than buying something entirely new. Or, simply pick up some cute fall-inspired paper or cloth napkins to spruce up a dinner party!
5. Make some delicious hot cider that tastes—and smells—great. Cider is simple to make and, when left on the stove, will fill your home with a quintessential fall scent. Try this super easy recipe from KitchenTreaty, then sit back and wait for you home to fill with scents of orange, cloves, and apples.
6. Cozy-fy your shared spaces. Thanks to that fall chill in the air, you can lay out all of the soft, fuzzy blankets you normally reserve for cuddling. Place a burnt-orange throw across the back of your favorite armchair, or place a flannel blanket in a cute wicker basket next to a couch for an easy way to get your snuggle on.
7. Decorate with fall-themed candy. Is it even fall if you don't have spooky candy around the house? Fill up a rustic jar or glass cylinder with candy corn, candy pumpkins, or really any kind of candy that seems festive. It will add some color to any room and won't cost you very much, though you may have a hard time resisting grabbing a few everytime you walk by—we know we would.
Which one of these decor tips are you dying to try? Let us know in the comments below!