After the year we've all had, we are all likely well-acquainted with getting creative in regards to a staycation if not totally burnt out on being at home. So how to shake things up a bit and make your home-away-from-home feel like an *actual* vacation? We've got all the pointers for you today.
Utilize Curtains to Create Airy Spaces.
Have you been considering purchasing some new curtains anyways? Make it an excuse to execute on that resort style staycation. Curtains are not only an easy decor change but can also provide extra privacy, relaxation and a beachy-island inspired vibe.
Move Your Furniture Around.
A quick rearrangement of furniture can make a space feel different and ultimately more open. Move furniture away from windows to allow for as much light as possible.
Clean House to Reduce Stress.
A cluttered space won't lend nicely to creating a *resort* feel. Sort through miscellaneous items that tend to land on surfaces like the kitchen counter.
Create a Beautiful Bathroom.
A clean and beautiful bathroom goes a long way. Update the space with a new shower curtain, new rug or new decor! Don't forget to buy some luxurious scented candles like these ones.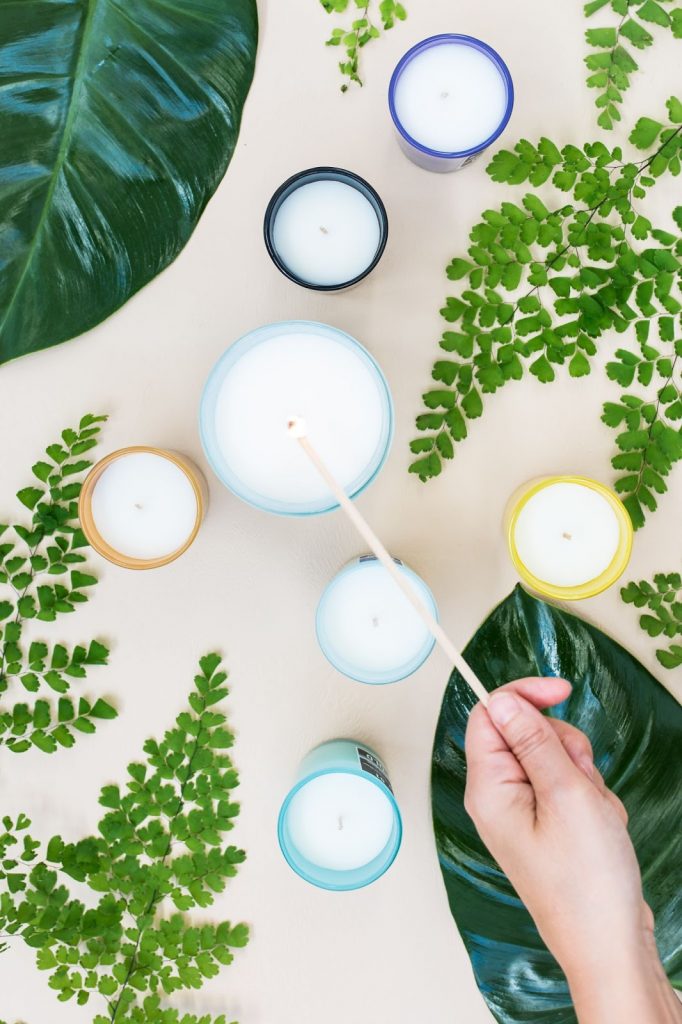 Details Matter.
Use easy accents to get the right feel. We aren't suggesting going too over the top but take a look at some of your main spaces and see how you can accentuate the little things. Can you add more candles? Add in a fun decorative (yet functional) basket or books?
Pack a Bag.
We don't mean a full suitcase or anything. 😉 Try grabbing a stylish tote and filling it with vacation essentials. Grab your favorite magazine or a manicure kit! Stash the bag away until it's staycation time!
Finally, Let the Planning Begin.
Just because you're staying home doesn't mean the time spent shouldn't be 100% intentional. Start planning out the above action items, get your email inbox squared away with "on vacation" messages and you're ready to go!