By now, we're sure you're familiar with the unique choice available to you when buying and planning your new Cresleigh home. Many of our floor plans offer optional fourth bedrooms, shower/bathtub switch, or a den/dining room modification. But did you know that no matter which Cresleigh home you pick, you'll be taking advantage of the most recent energy-saving technology in the homebuilding industry?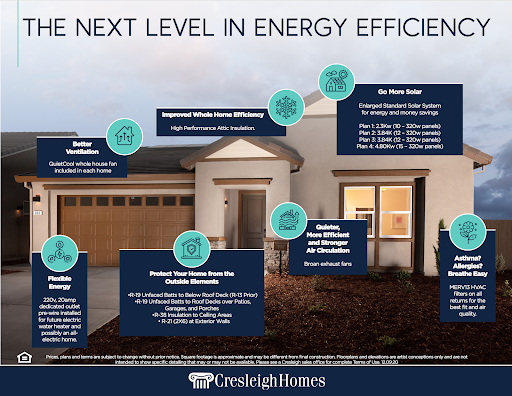 Solar panels come included with every purchase of a new home — because we believe saving energy should be accessible to everyone. The larger the home, the more solar panels you'll be getting!
Another way Cresleigh homes help you save energy is through the use of high-performance insulation in the attic and throughout the build. This way those chilly NorCal winters don't stand a chance against your energy-saving heating.
You will also see lots of savings in the warmer months thanks to quieter, more efficient air circulation, and thanks to Broan exhaust fans and MERV13 HVAC filters that keep air fresh. More circulation means less time the A/C needs to stay on to cool everything down.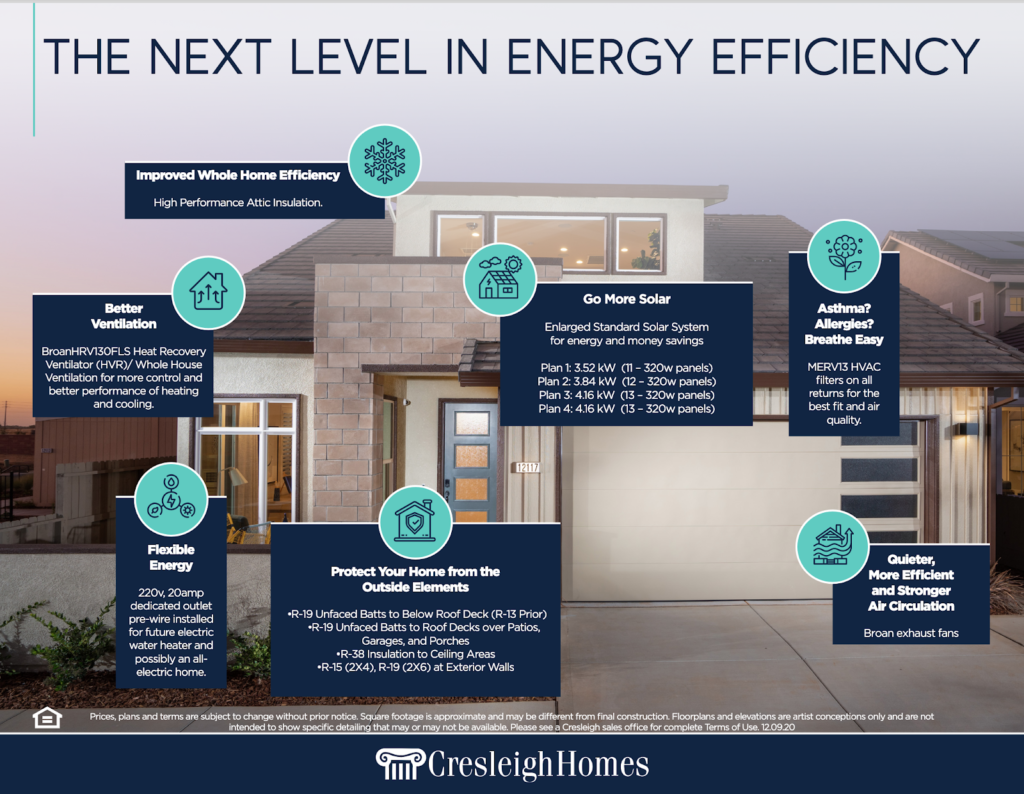 Ready to see what your new Cresleigh home has in store for you? Visit our website to view all our available communities!