This year we're especially fond of incorporating color wherever we can — both inside and out. No matter your backyard vision, you're sure to find exactly the right planter you're looking for with a little digging. We've rounded up a few of our favorite finds to help you get started.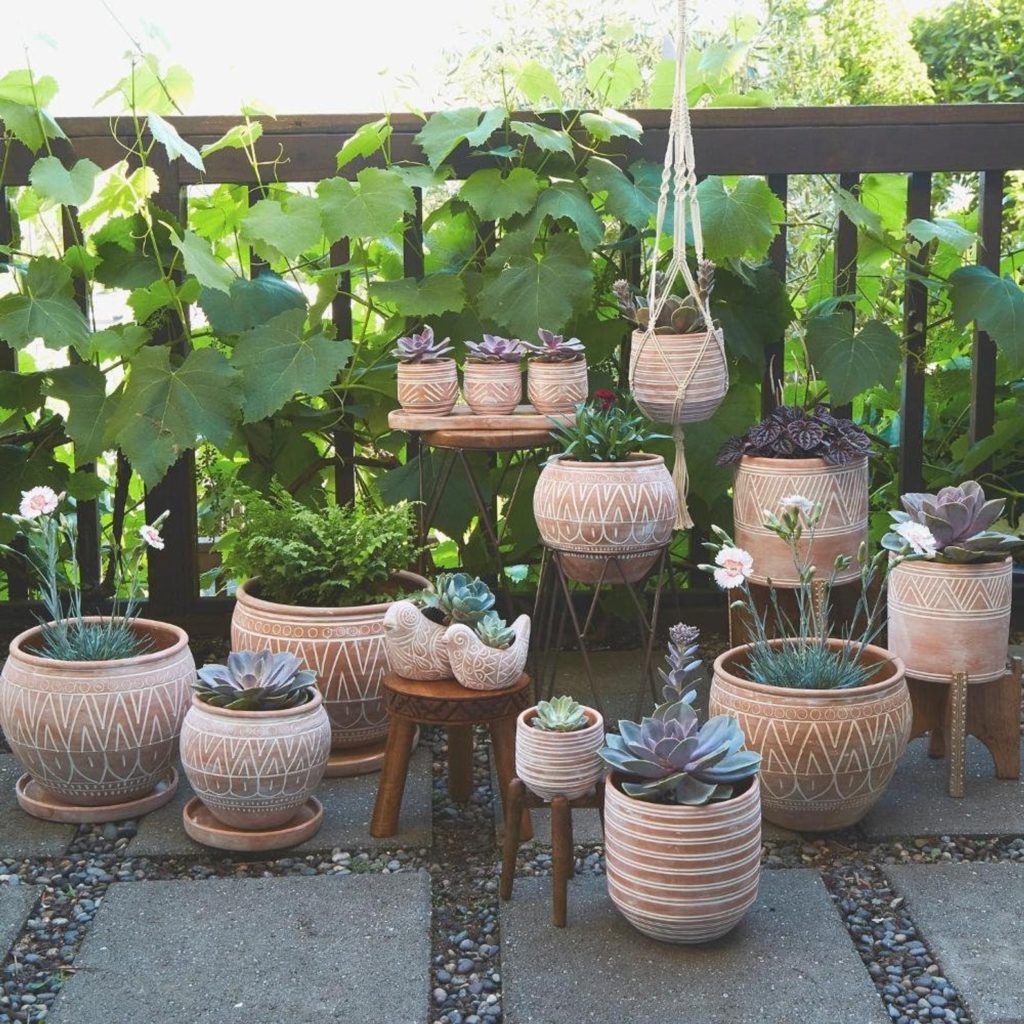 Add Some Oomph To A Classic
Terracotta will always remain everyone's favorite outdoor pot. It provides excellent drainage, which is especially important for succulents and other plants from arid climates. This patterned terracotta from TheArtisanVariety on Etsy is speaking to our boho-tendencies, and we're liking what it's saying.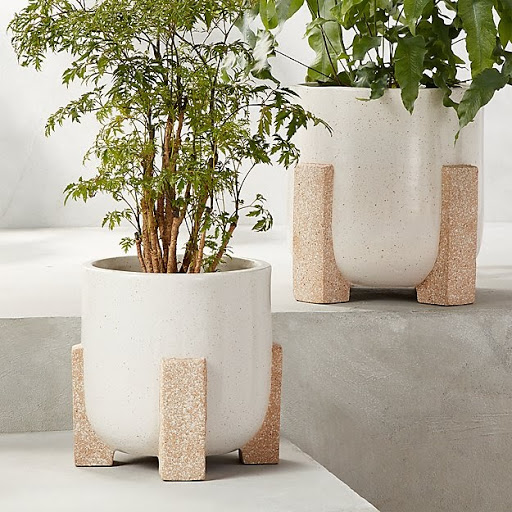 Add Dimension with Varying Heights & Textures
Playing with different plants and pot heights is an excellent way to add visual intrigue to your garden. Like these stone planters from CB2 utilizing two textures to add warmth to the pot, you can play around with different pots and styles to create something truly unique.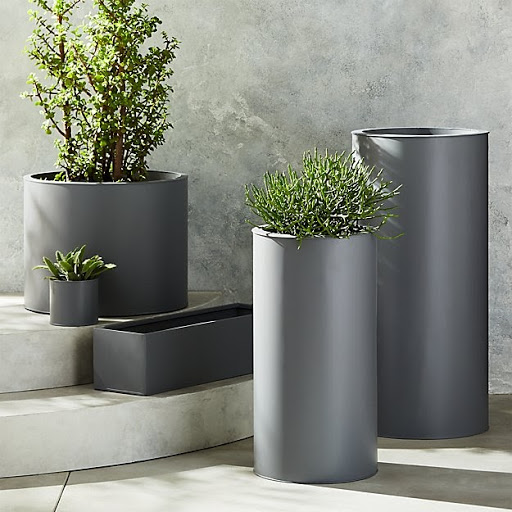 Keep it Cool
Not only do these matte planters look cool, they play well together to create a dynamic space. Plus, the galvanized steel means that your garden is going to survive whatever weather comes your way.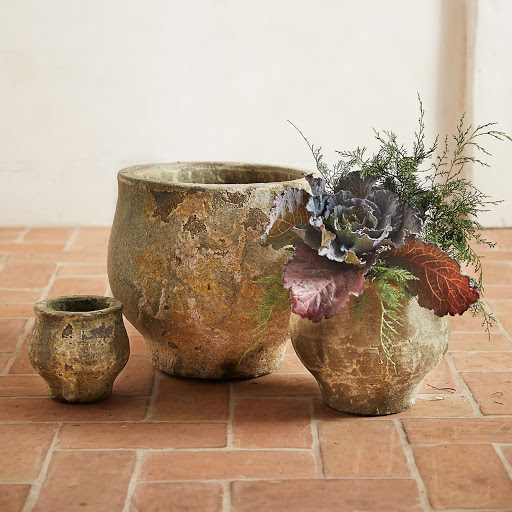 Add Rustic Flair
If something reminiscent of the Italian countryside is more your speed, you can't go wrong with these barnacle footed pots from Terrain. The earthy tones pair especially well with ornamental kale, like you see here!
Did we get some ideas stirring in your mind? Let us know in the comments, and tag us on our socials to share the results!