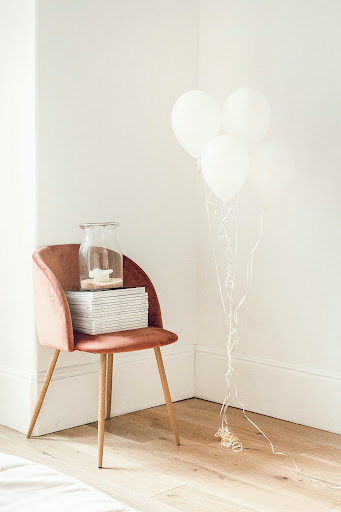 Making your house a haven has never been more important! As we learn new ways of existing in our current space and reimagining the home we have, think about ways you can feel even better in your space in the New Year! While everyone else is making exercise resolutions, set some for your decor…trust us, they're much more fun! Here are a few resolutions to get you started!
Get excited about your accent pieces
Maybe you're not in the place to redo your whole room, so just find one new and thrilling new piece to refresh your space. What about a velvet chair? A new ottoman? Sometimes just one or two new accents really recreate the vibe of your whole room. Everyone needs a little pep in their home as the New Year rolls around!
Go bold.
Hey, we've all been home more in the past few years than ever before – it's time to take risks! Choose that rug with the bright pattern…or the pillows you weren't sure you could "pull off." Whatever makes you feel happy is the right choice, and designers agree with you!
Toss what you don't love
Even if you're not a devotee of Marie Kondo, there's wisdom in ditching what no longer serves you. If you've got a super fussy rug that's constantly needing to be stain-treated, let it go. If you have a chair that you have to keep the kids from sitting on because it's too delicate, maybe it's time to say goodbye. Keep only what serves your current lifestyle!
Embrace hygge
If it makes you feel cozy, keep it, and maybe buy more! We're loving all kinds of battery powered lights this year; it's such a wonderful way to feel warm and magical throughout the winter months without the worry of candles. You can even choose sets powered by remote!
This New Years, make the resolution to enjoy your space more than ever before. It will be a choice that keeps you happy all year long!