You've done it! Finally, you're the proud owner of a brand new home! This is an exciting stepping stone in everyone's life. Even though you may think you have everything covered, there is usually one last expense you need to account for: closing costs.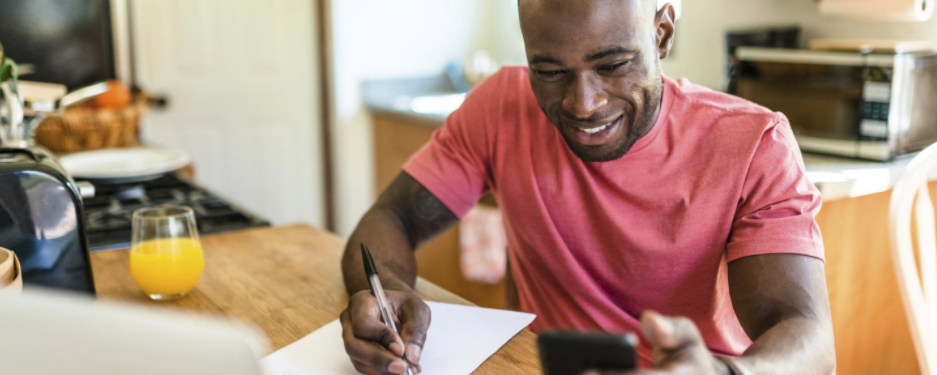 What Are Closing Costs?
Closing costs are the fees and charges due at the end of a real estate transaction when the title of the property is passed to the buyer. Typically some of these fees are covered by the seller, but most often the responsibility falls on the buyer.
Average closing costs for the buyer run between about 2% and 5% of the loan amount. That means, on a $300,000 home purchase, you would pay from $6,000 to $15,000 in closing costs. Typically, these costs can be divided into three categories: property related, loan related and title insurance related.
The most cost-effective way to cover your closing costs is to pay them out-of-pocket as a one-time expense. You may be able to finance them by folding them into the loan, if the lender allows, but then you'll pay interest on those costs through the life of the mortgage. Oftentimes you can find assistance for closing costs through state and/or local governments.
Common Closing Costs
If you understand which fees will be included in your closing costs, you can more accurately budget the right amount and make your home buying experience a breeze.
While this list doesn't include every possible closing cost related to buying a new home, it's a great start:
Processing
The processing fee covers the cost of processing all documentation related to your mortgage application.
Underwriting
The underwriting fee is what you pay to your lender to approve your loan. This fee covers the reviewing and validation of your loan.
Credit Report
As part of the loan application process, your lender will need to order a tri-merge credit report from all three of the major bureaus to check your credit history.
Appraisal with Final Inspection
The lender needs to verify you are paying market value for your home and compare the sales in the surrounding neighborhood to ensure your home meets the qualification guidelines. It's important to a lender to know if the property is worth as much as the amount you want to borrow. This is for two reasons: The lender needs to verify the amount you need for a loan is justified and make sure it can recoup the value of the home if you default on your loan.
This often goes hand-in-hand with a home inspection, especially if you're getting a government-backed mortgage, such as an FHA loan insured by the Federal Housing Administration. Before you borrow hundreds of thousands of dollars, a bank needs to make sure the home is built well and livable. If the inspection turns up troubling results, you may be able to negotiate a lower sale price.
Survey Fee
A surveying company is often hired to double check property lines and confirm the location of shared walls or fences. A survey will confirm that the properties physical boundaries match the deed.
Attorney Review Fee
Some states require an attorney be present when closing a real estate purchase. Even when it's not required by law, involving an attorney in your real estate transaction is a good idea.
Settlement Fee
Also known as the closing fee, a settlement fee pays to conduct and handle the closing, including documents and dispersing funds.
Courier Fee
The courier fee facilitates the physical transportation of signed paper documents between the buyer, the seller, the lender, escrow and any other involved party that requires access to the documents.
Title-Doc Prep Fee
Paid to a title company, the document preparation fee covers everything that goes into researching a title to ensure that it is free and clear of liens or other defects.
Owners and Lenders Title Insurance
Title insurance protects the policy owner against undiscovered issues with a property's title. One of the most common problems being unpaid property taxes. Both the lender and buyer must purchase separate policies in order to be covered.
Title Endorsement Fee
A title endorsement adds coverage or removes exemptions from title insurance to match a specific property's unique situation. The title endorsement fee covers any necessary changes to the policy. Standard title insurance covers for recorded liens not listed on the policy, errors in the deed and fraudulent deeds but may not include specialized coverage required by the lender.
Recording Fees
Recording fees pay to legally record the new deed and mortgage documents.
Government Transfer Fees
Depending on the location of the property, the state or county government may assess a transfer fee to complete a real estate transaction. Typically, this fee is calculated based on a percentage, meaning the cost goes up depending on the price of the home.
Be sure to double-check your Closing Disclosure to compare your final loan offer with the original loan estimate provided at application. Required by the Consumer Financial Protection Bureau, your lender must deliver your Initial Closing Disclosure three days prior to closing. A Final Closing Disclosure will be provided on the day of your closing.
You can also check out this Closing Cost calculator to get an idea of what you may be paying. And congrats on reaching this milestone!