Here at Cresleigh Homes, we believe in building long-lasting homes that give you space to create memories with those you love. This belief exists at the core of what we do; to live in a home that makes you feel safe and secure—so that your home is your haven.
These last few months have helped us realize that not everything in our homes serve us the way we need them to. Maybe there's a cluttered corner that stresses you out, or a project that's never really done. Whatever it is, we want you to look at it in a new light. Reassess. Could you put something there which would bring you peace, instead?
Today's blog is an introduction to the idea of self-care spaces in your home. We love the idea of carving out a space in your bedroom for a meditation corner, or maybe turn your Home Hub at Mills Station into a hobby workshop.
STEP ONE: Assess what you need. What activities have been bringing you peace this year? Are there hobbies you've put on the backburner? Bring those hobbies and activities to the forefront. Maybe it's cooking, art, music, exercise—no matter what it is, figure out how to make space for it in your home.
Cooking can mean you need to restructure your kitchen, or head out to the store to restock your pantry. Keeping simple staples on hand is an easy way to make cooking feel less like a chore and more like a fun activity. Trying a new recipe is a great way to reconnect with a love of cooking.
Meditation has been highlighted lately as wellness has taken a front seat in our culture. We now know how essential it is to put our minds first. Because when we focus on that, we can do anything.
If you're a fitness enthusiast, there are many things you can do to switch up your workout routine. There are countless YouTube workouts ranging from zumba to HIIT workouts, and you're sure to find one that fits any skill level!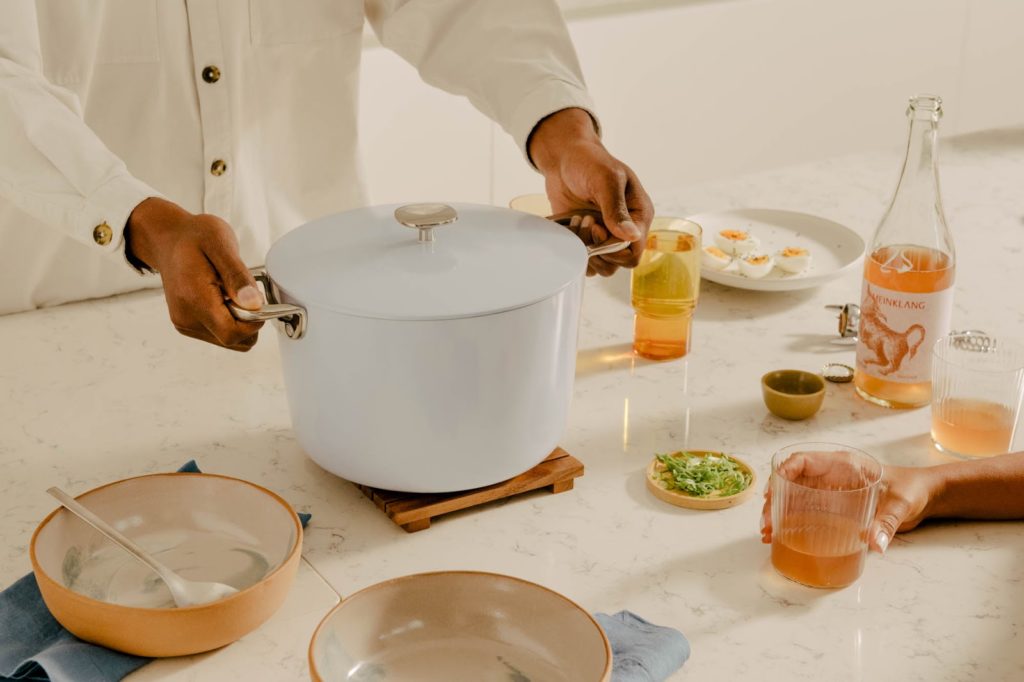 STEP TWO: Get organized. Once you've figured out what you'd like to incorporate into your home, it's time to create space for it. Trust us: when you have a clean space, it makes it that much easier to clear your mind as well.
Tackle those closets filled with clothes you never touch, organize that junk drawer, clean out your pantry and give it a good scrub. In this way, you'll feel less overwhelmed and ready to give yourself space to enjoy your hobbies.
STEP THREE: Now that these spaces are ready, it's time to set yourself up for success. Maybe you set a goal like "meditate for 5 minutes every day" or "cook three fresh meals this week," but no matter what it is, it's important to stick with it. The Two-Day Rule created by Matt D'Avella is an excellent way to make a new habit stick. The concept is to never take more than one day off between your new habit.
It's then important to maintain that space so your new activity is that much easier. Make sure to keep that kitchen clean, or tidy up the workout equipment in your Flex Space when you're done for the day.
What self-care activities do you gravitate towards? Will you be incorporating a new self-care space into your home? Let us know in the comments!